Cuisine – Gourmet food, fine wine, plus a free bar!
The cuisine we provide is some of the best you will find in chalets in the Alps. We hire professional chefs who structure the menu to be varied and slightly alternative. All meals are made from fresh ingredients and the presentation is always immaculate. Dinner is accompanied by nice wines, and the complimentary bar means you will not be short of a choice for your aperitifs.
Our chefs set extremely high standards and by creating wonderful dishes elegantly served in an informal environment, our dinner table is the perfect place for family and friends to relax together after a day exploring the mountain.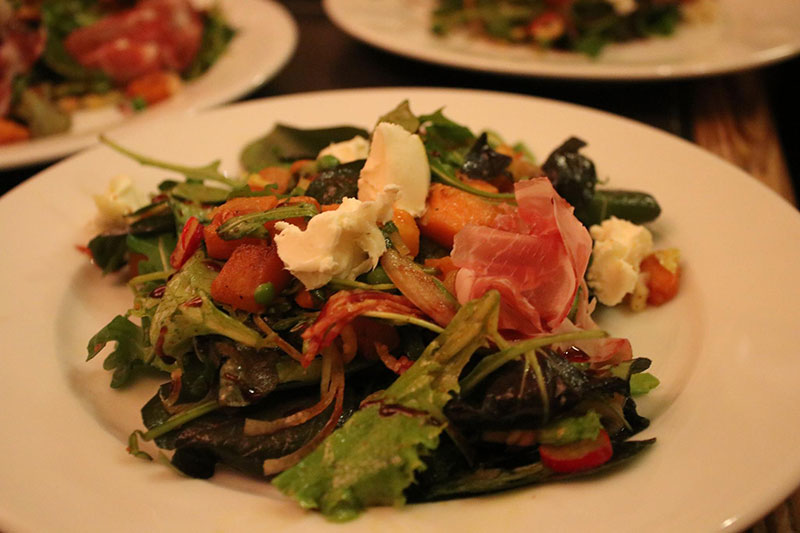 Gourmet 4 Course Dinner sprepared by our professionally trained chef on six nights (starter, main, dessert and cheese board, prepared by our chef…. followed by fresh coffee and a selection of local cheeses served in front of the fire)
Our staff will book a table at a fine local restaurant for you on the staff night off
Complimentary bar including free beer, wine, top brand spirits & soft drinks

Complimentary Bar
We provide an open bar and daily aperitifs for all our guests. Should you feel thirsty at any time, please feel welcome to serve yourself what you want when you want, day or night.
We offer:
House wine
Kronenbourg Beer
Schweppes mixers
Soft drinks
Selected spirits (branded Gin, Vodka, Whisky, Rum,  etc)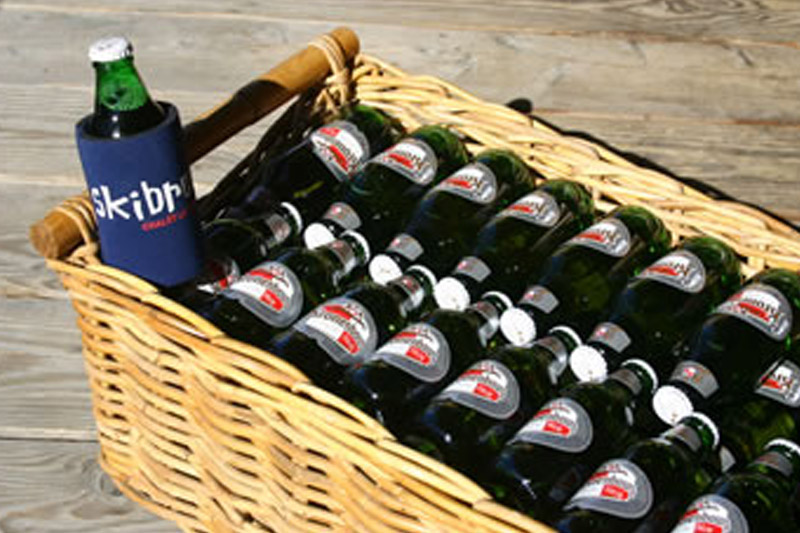 We are flexible and happy to meet any reasonable requests if we are given sufficent notice to prepare. Please ensure that you let us know in good time if you have any Special Requests.
Special Occasions
We can organise something special for Birthdays, anniversaries, Christmas, New Year etc.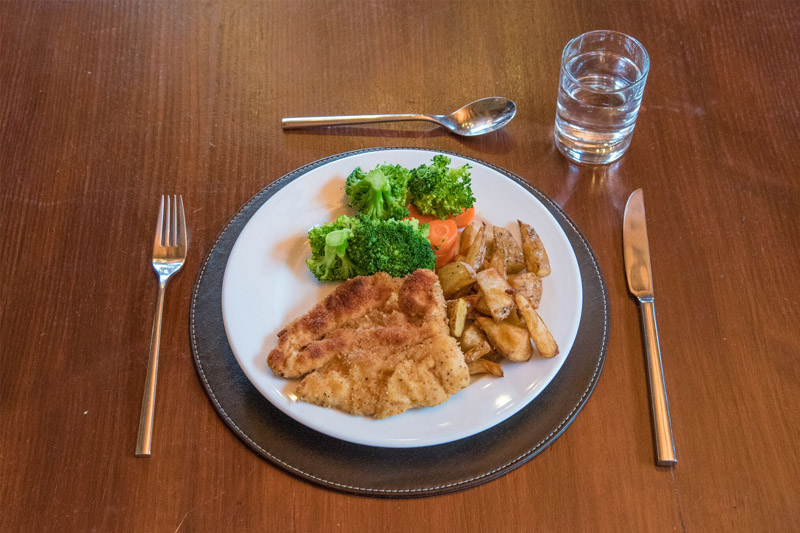 Children's meals
We will provide separate child-friendly meals for younger children, at a time that suits both parents and children. Please let us know in advance of any particular dislikes or likes of your children.
Vegetarians
With advance notice we are more than happy to cater for vegetarians or vegans. Please let us know at the time of booking, and we will accommodate your request.
Other dietary needs
Such as lactose intolerant and gluten free may also be accommodated but again, please let us know at the time of booking.
Sample Breakfast Menu
Full English
Bacon, sausage, egg, baked beans, tomato, mushrooms, black pudding
Kedgeree
Lightly spiced basmati rice, flaked salmon & boiled egg
Poached eggs benedict
Toasted muffin, crisp ham & hollandaise sauce
Blueberry pancakes
Light & fluffy American pancakes, bursting with fresh blueberries and topped with maple syrup
Scrambled eggs with Smoked salmon
Light & creamy chive scented scrambled eggs, laced with fine smoked salmon
Huevos rancheros
Crisp tortilla, spicy salsa, chorizo sausage, melted cheese and a fried egg………..for the coldest of mornings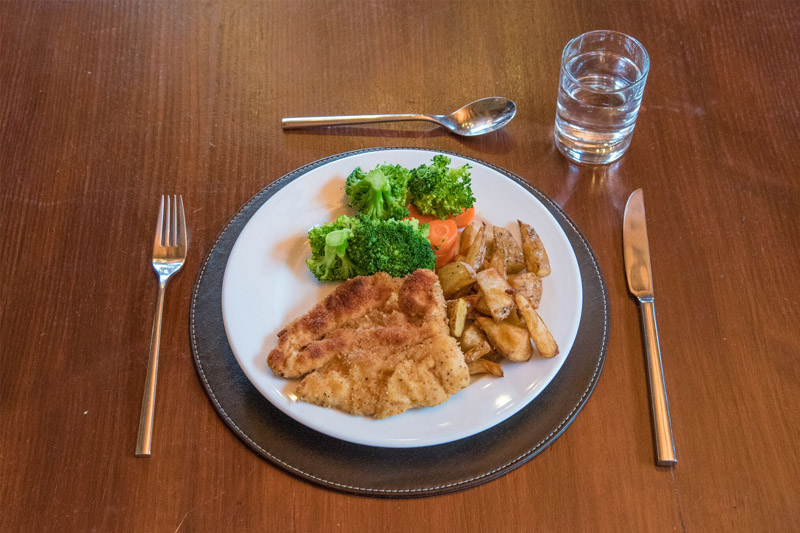 Children's Menu
Penne Carbonara
Soft pasta, bacon, mushrooms, broccoli parmesan and creamy sauce
Fish pie
Fresh white fish, spinach, boiled egg, mash potato and a creamy sauce, served with peas
Homemade pizza
Let us know your topping?
Spaghetti bolognaise
Slow cooked beef in a tomato, basil & garlic sauce,
Served with garlic bread and salad
Roast chicken
Chicken breast, potatoes vegetables and thin gravy
Cassoulet
Sausage, duck and haricot beans slowly cooked in a garlic & tomato sauce until tender
All meals are served with a different dessert each day
Sample Dinner Menu
Confit Salad Lyonnais
Crisp duck, green beans, black pudding and quail egg
Roasted Scallops
Caramelised scallops, served in their shells, sweetcorn risotto and crisp ham
Slow Roasted Sirloin of Beef
Beef sirloin cooked slowly at 60°c until tender, fondant potato, mushrooms and asparagus
Honey-Mustard Rabbit
Braised rabbit leg, goat's cheese ravioli, grilled cauliflower
Bitter Chocolate & Raspberry Mousse
Crisp chocolate shell, filled with a raspberry mousse, chocolate and raspberry syrup
Espresso Crème Brûlée
Set coffee crème, burnt sugar and pistachio madeleines